Introducing our HVAC Duct Units
Reduce 'sick building' syndrome
Not everyone wants wall-mounted or freestanding MT units so the technology is also available for bespoke installation into existing HVAC ducts allowing air purifying through the building's ventilation system.
Equally safe and reliable, they are instrumental in reducing 'sick building syndrome', protecting the workforce and cutting absenteeism.
This is a particularly neat and cost-effective way to provide UVC air sanitisation.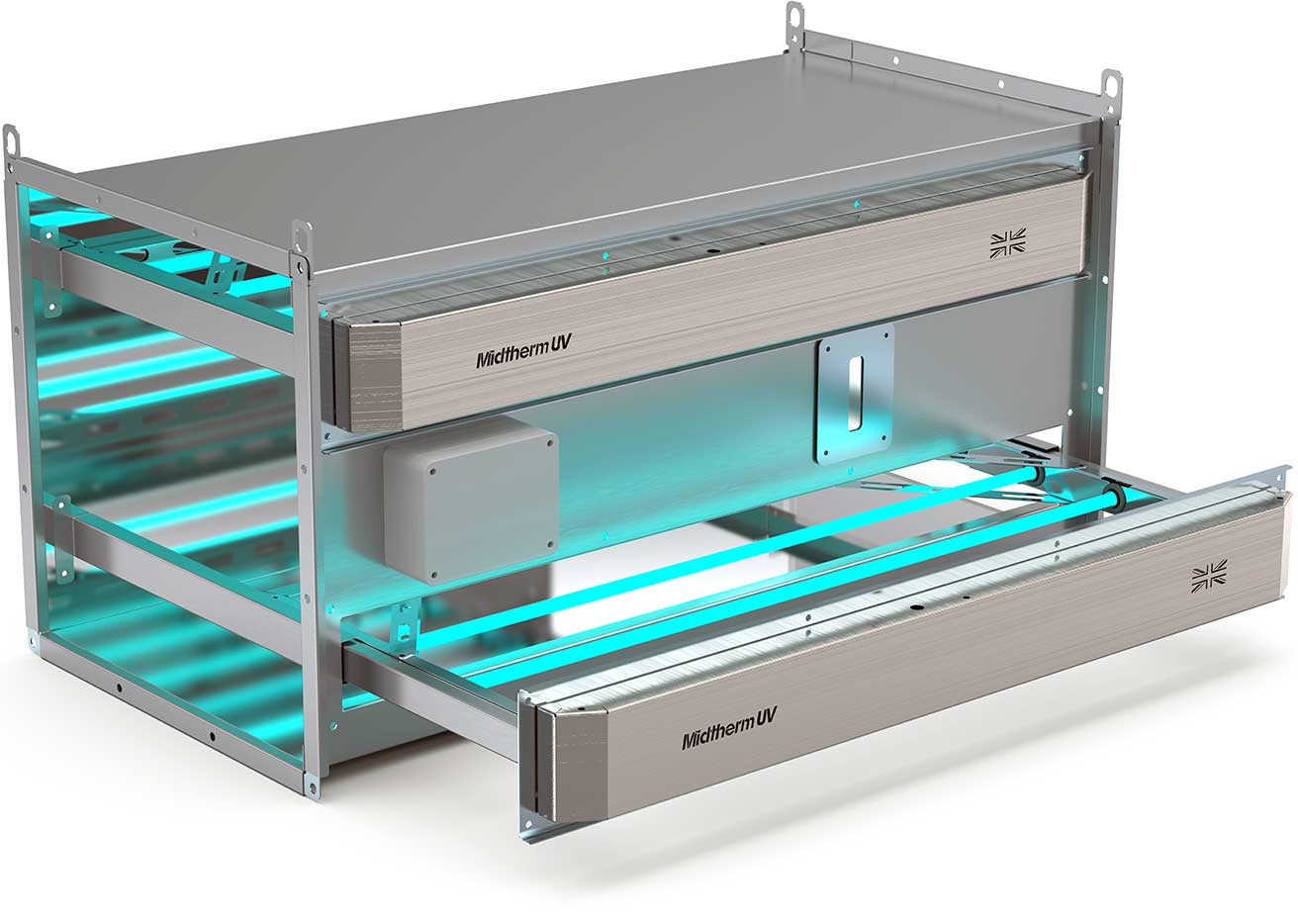 View our other air purification solutions