Introducing the MT250, UV-C air purifier
UV-C radiation is a proven disinfectant
Perfect for rooms up to 50m3, giving five equivalent air changes per hour (ACHe), the MT250 can be wall or ceiling-mounted.
Weighing just 16kg, with protective casings available in white, black, or brushed stainless steel, it features two large Philips UV-C lamps but costs just 6p an hour to run.
Hi-tech but low maintenance, the unit is simple to install – just plug in and play – and ensures the air is disinfected for common pathogens including COVID, flu viruses, the common cold, other viruses and bacteria including Norovirus, TB, measles, E Coli, MRSA and legionella as well as moulds, spores, yeasts, and many allergens.
With no need for additional ventilation, the units are also resulting in huge savings at a time of spiraling energy costs.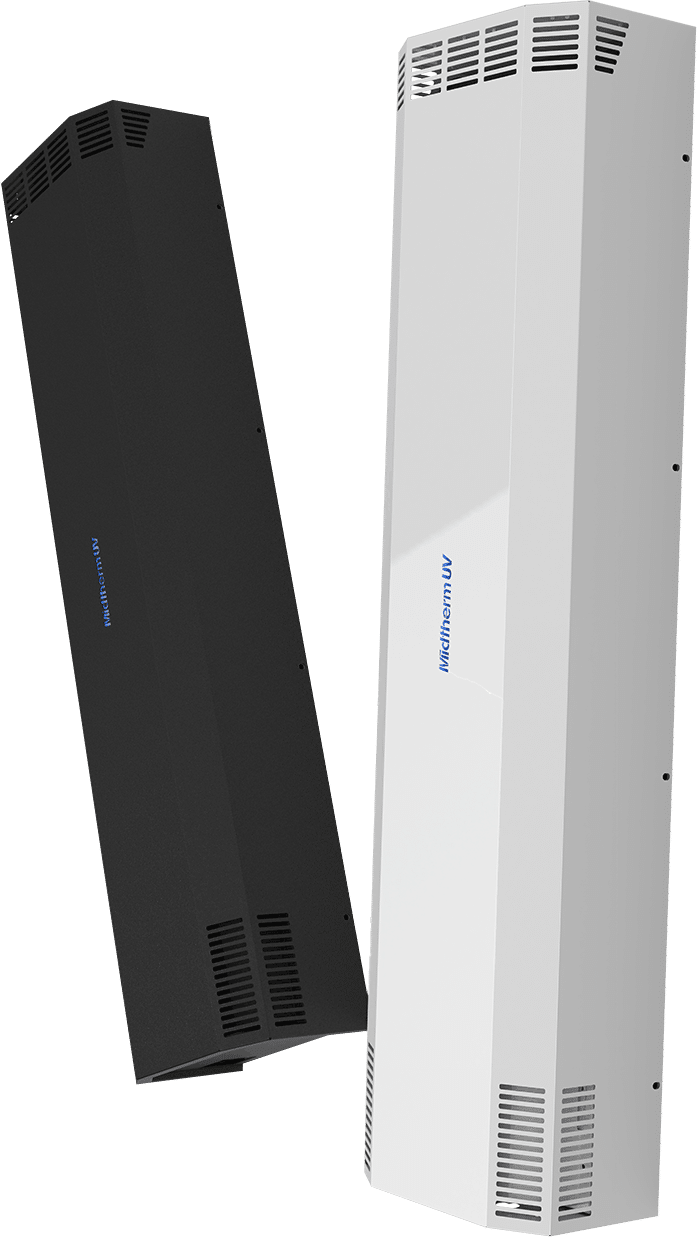 View our other air purification solutions