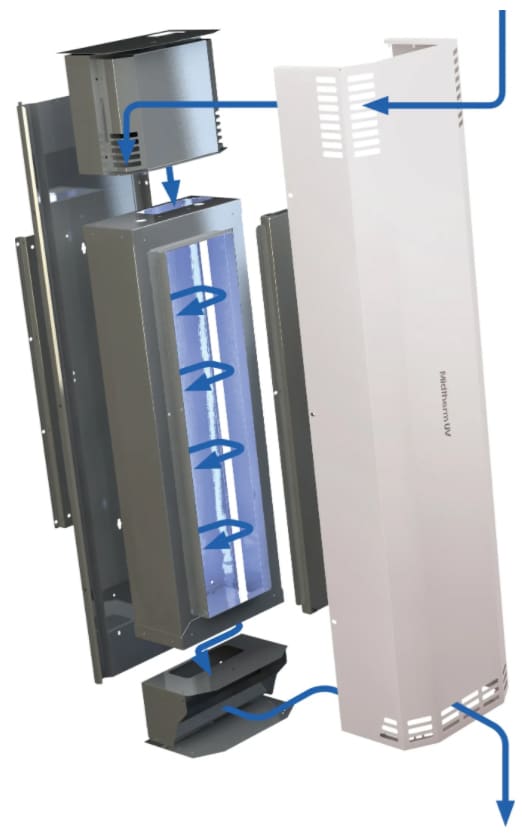 working on air, water and surfaces. In laboratory conditions, It has been demonstrated to effectively kill many species of viruses, including the many variations of coronavirus. We use UV-C lamps with a specific wavelength of 253.7nm which are most effective.
By attacking bacteria and viruses so that they can no longer reproduce, our UV-C air sanitisers offer peace of mind for you, your business and the people you care about. For a quick simple and affordable solution, look no further than Midtherm UV.
The ideal air sanitation solution
The MT250 comes with the choice of wall, floor or ceiling mounting and can also be supplied with a motion sensor or timer to regulate operation. With finishes ranging from standard to powder coated colour and polished stainless steel, the MT250 is designed to blend into any location, with a quiet operating volume of <55dB helping to make it completely unobtrusive.